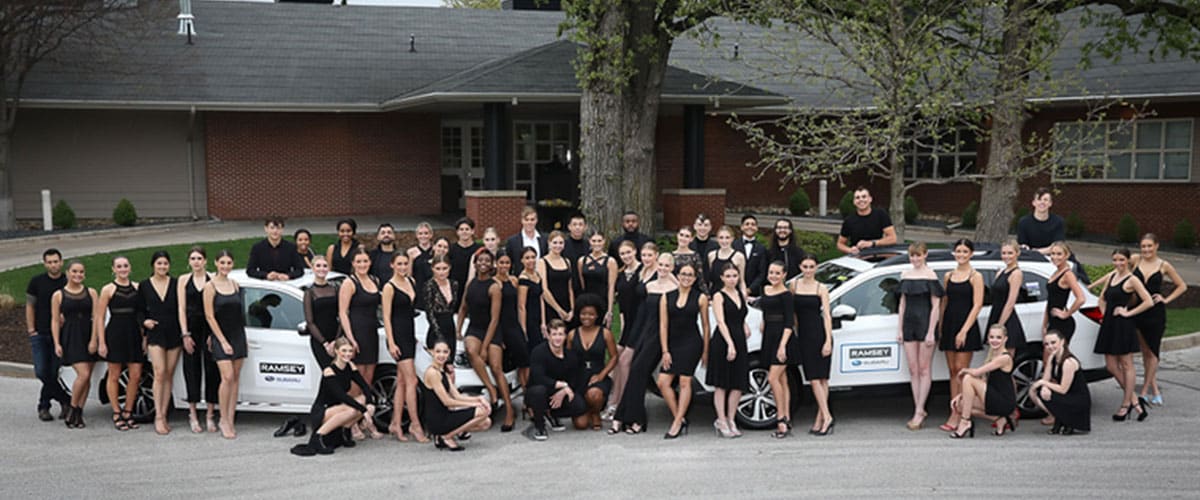 Ramsey Subaru

Community Involvement

and Sponsorship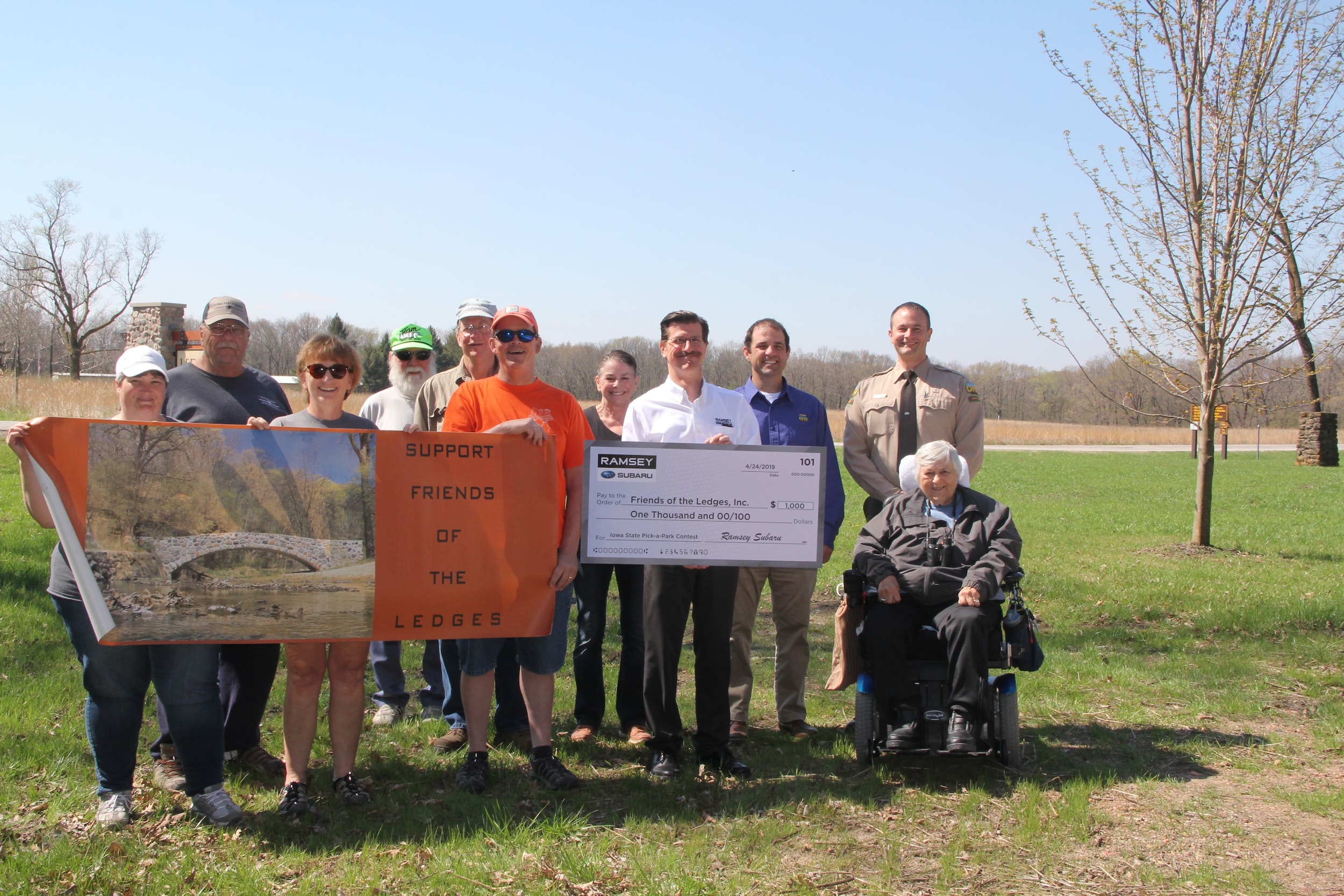 Iowa State Parks
Ramsey Subaru sponsored the Iowa Department of Natural Resources Iowa State Pick-a-Park Bracket, where fans voted on their favorite state parks in 3 rounds of head-to-head matchups! Congratulations to Ledges State Park, the winner of this year's Pick-a-Park bracket and the recipient of $1000 from Ramsey Subaru for park improvements.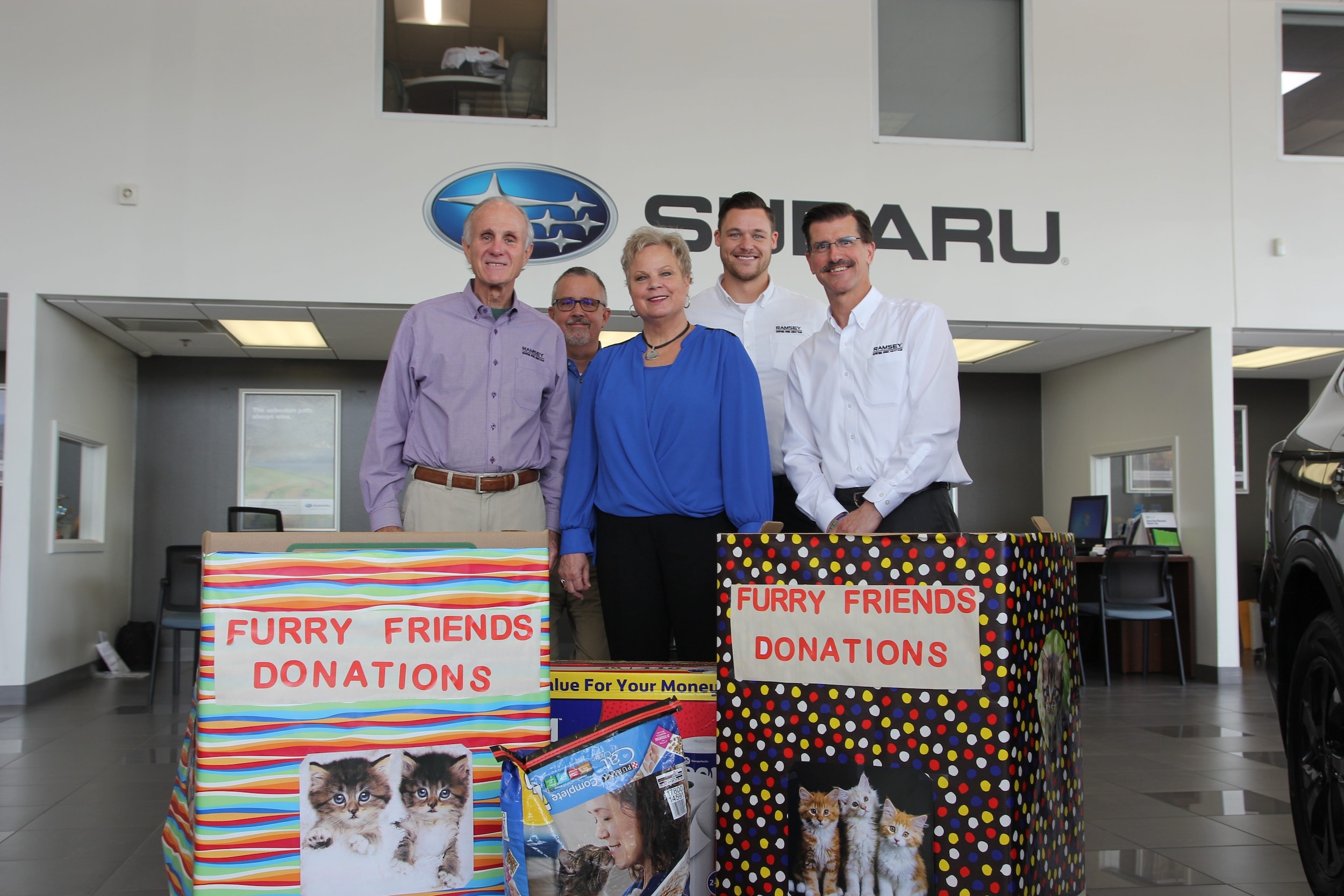 Furry Friends
Ramsey Subaru was proud to support Furry Friends Refuge mission of animal welfare by hosting a pet supply drive to ensure that Furry Friends has the supplies it needs to care for animals in need.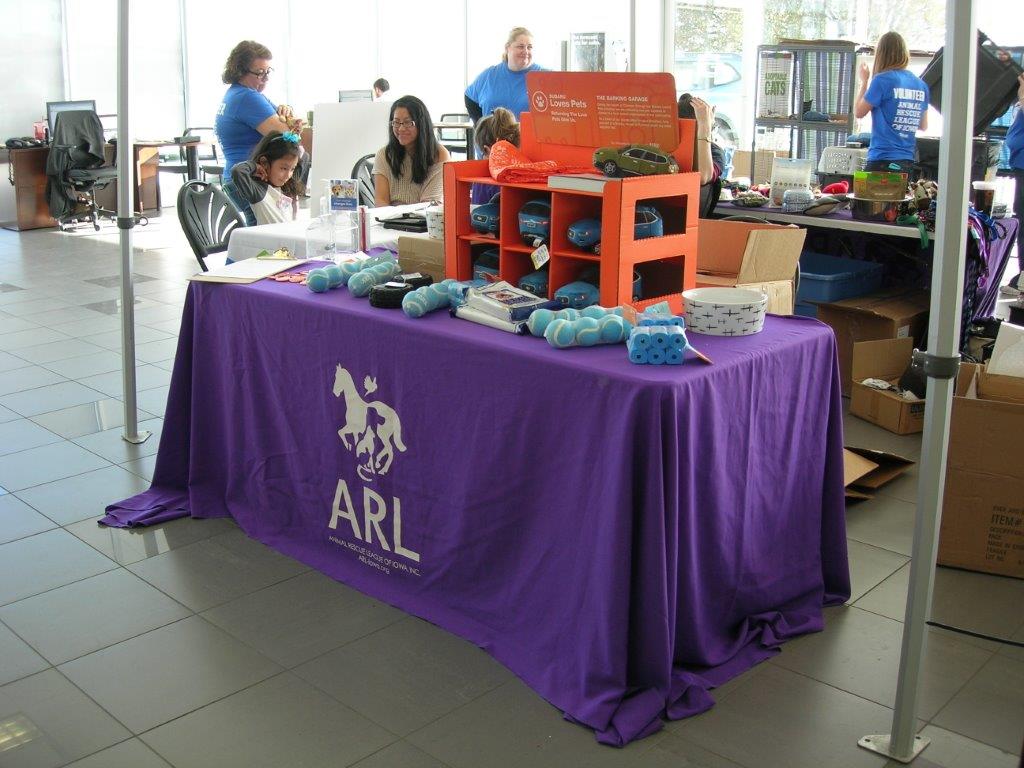 ARL Adoption Event
Ramsey Subaru hosted an adoption event alongside the Animal Rescue League of Iowa. The Ramsey team is full of animal lovers, so it was our pleasure to host an event with this amazing local charity. Attendees had tons of fun interacting with the animals up for adoption, and some families even went home with a new best friend! Thanks again to everyone who came out to #ShareTheLove.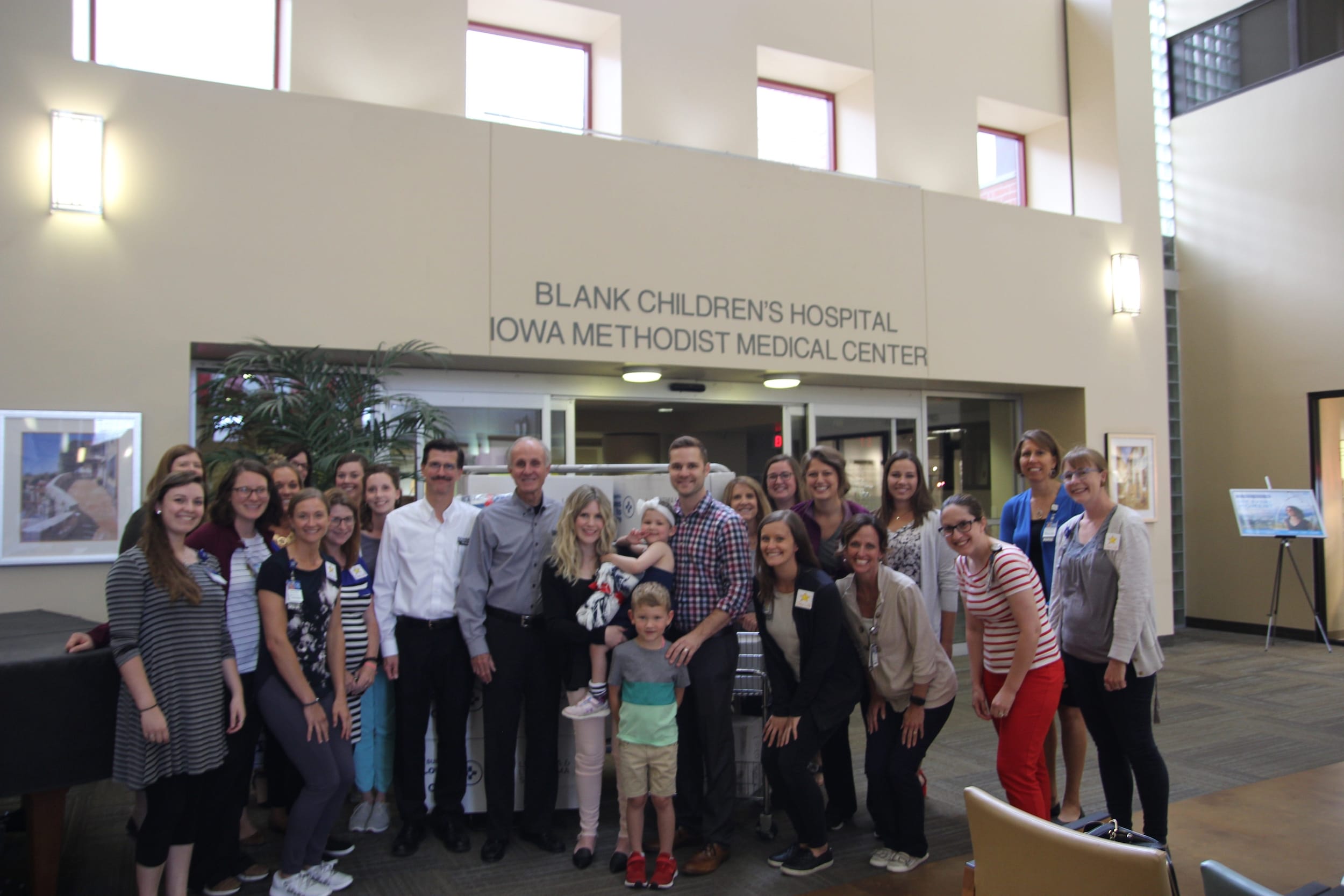 Cancer Patient Blanket Presentation
Ramsey Subaru visited Blank Children's Hospital and the John Stoddard Cancer Center to spread love and warmth as part of our Subaru Loves to Care campaign and Subaru's partnership with The Leukemia and Lymphoma Society - Iowa chapter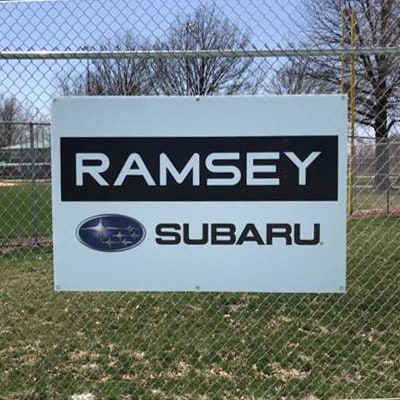 Urbandale Parks & Rec. Miracle League All-Inclusive Playground
Ramsey Subaru was proud to support the Miracle League's initiative to build an all-inclusive playground in our local Urbandale community. The field provides opportunities for children of all abilities to play baseball and other activities just like their able bodied peers do. Ramsey Subaru believes every kid deserves a chance to play!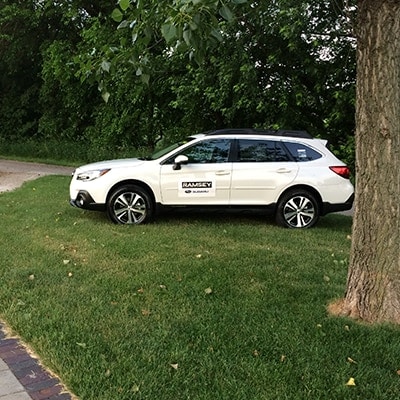 Ride Don't Hide, Employee & Family Resource
For the second year, Subaru joined Employee & Family Resources for their "Ride Don't Hide" biking event to benefit Employee & Family Resources Mental Health and Addiction Programs in June 2018. A great event to support a great mission. Ramsey Subaru is proud to be a partner and offer support for EFR!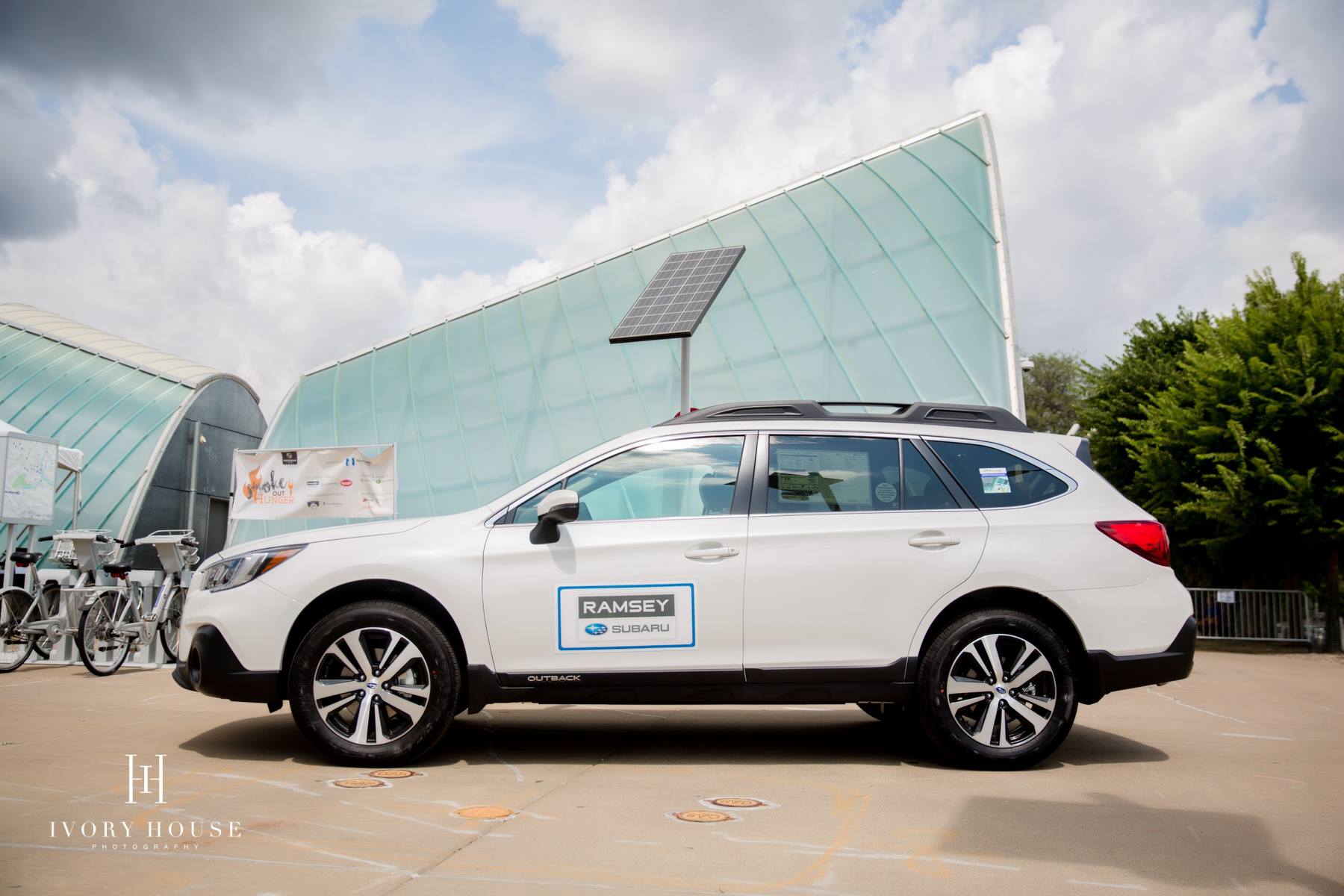 Food Bank of Iowa Smoke Out Hunger Event
Ramsey Subaru has partnered with the Food Bank of Iowa the past two years to help promote and support their Smoke Out Hunger Event in Des Moines. Subaru also collected non perishable food items at the dealership for the Food Bank of Iowa!
Click to Learn More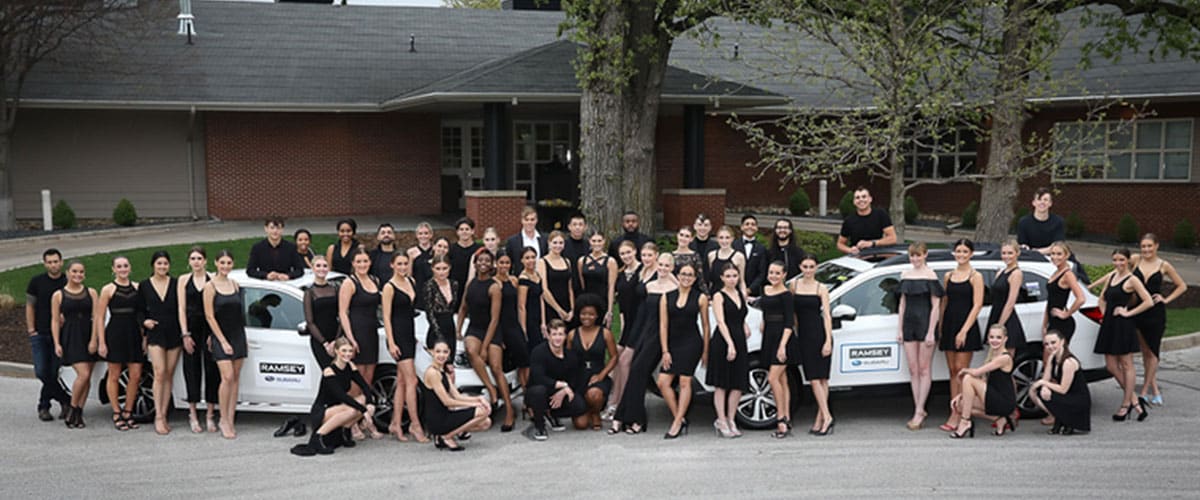 House of DSM Fashion Show & Charity Event
Dorothy's House is local organization that provides a safe place for the practice of life for teen survivors of sex trafficking and exploitation. Ramsey Subaru donated to the House of DSM Fashion Show & Charity Event to benefit Dorothy's House and the amazing work they do. Subaru found it important to offer support however possible to raise awareness of the problem of sex trafficking in Iowa.
Click to Learn More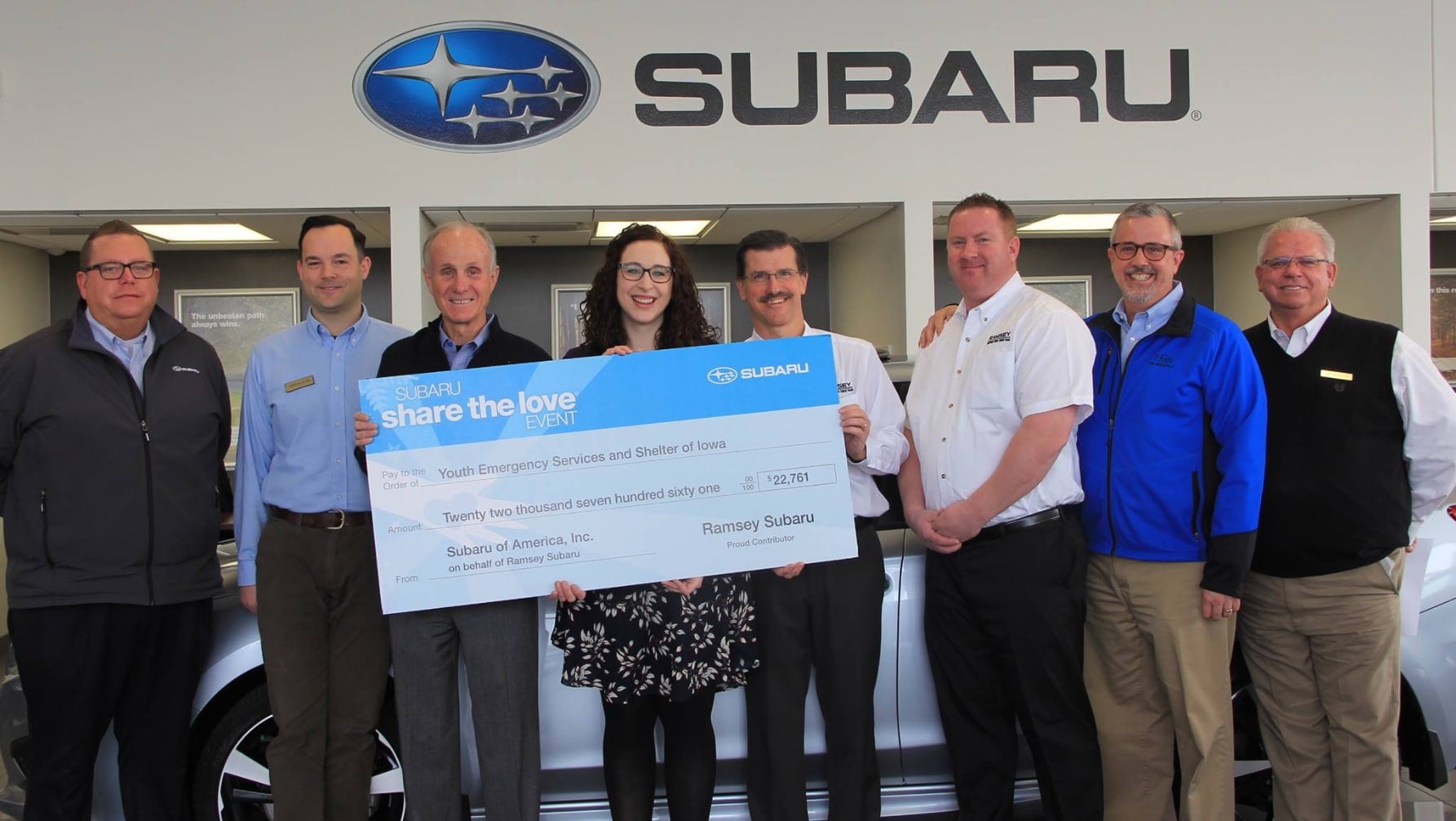 Youth Emergency Services & Shelter Donation
Over the past several years, Ramsey Subaru has partnered with Youth Emergency Shelter & Services in Des Moines to provide financial support. YESS provides a safety net of programs designed to help kids when they need it most,including emergency shelter, crisis nursery care, mental health counseling and care coordination. Ramsey Subaru recognizes the importance of YESS and all the great work they do, and is always willing to help the organization however possible
Make a Donation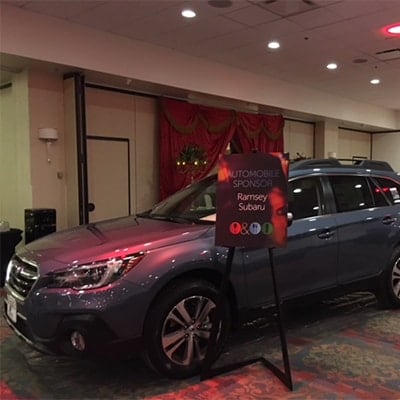 Des Moines Metro Opera: Food & Wine Showcase
Ramsey Subaru has supported the Des Moines Metro Opera for several years, with ads in the seasonal programs. The Wine & Food Showcase is an annual food and beverage event that features almost 40 restaurants, caterers, wineries and breweries in the Des Moines area. The proceeds of the event support Des Moines Metro Opera's award-winning education and community engagement programs.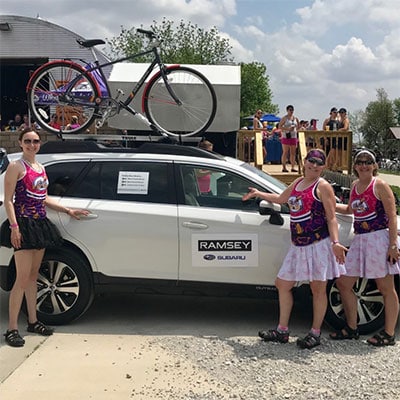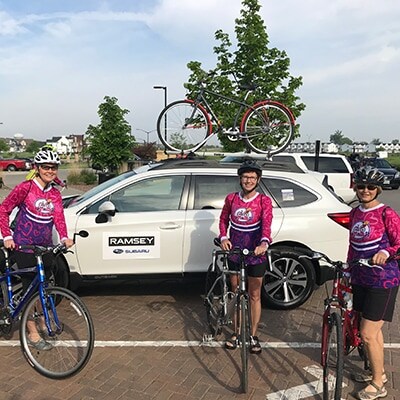 Baconfest Pigtails Ride
The Pigtails Ride is a women specific cycling event that attracts nearly 700 women. The ride is a 52-mile trail ride on the iconic High Trestle Trail and give riders a chance to experience local cuisine and live music along the way. Proceeds from the ride support the Iowa Bicycle Coalition and other Iowa nonprofits.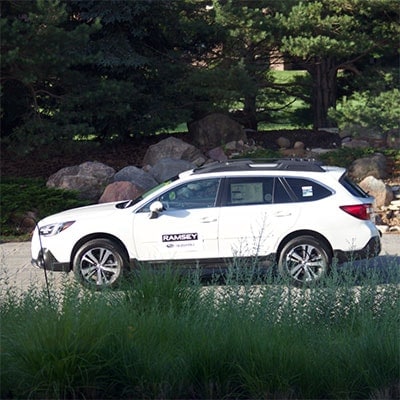 Prairie Rivers Iowa Outdoor Learning Conference
The Iowa Outdoor Learning Environments Conference hosted by Prairie Rivers of Iowa included sessions on the Outdoor Learning Environment (OLE) process, planning, design, implementation and maintenance. The goal of the conference was "to provide a unique opportunity for Iowans to build community value by creating accessible and vibrant outdoor learning spaces that enhance people's relationship with the outdoors and inspires people using Iowa's native landscapes."
Hours
Monday

08:00am - 08:00pm

Tuesday

08:00am - 06:00pm

Wednesday

08:00am - 08:00pm

Thursday

08:00am - 08:00pm

Friday

08:00am - 06:00pm

Saturday

09:00am - 05:30pm

Sunday

Closed