Welcome to Ramsey Subaru of Des Moines, Serving Greater Des Moines and Proud to be Iowa's Largest Subaru Parts Center!

Ramsey Subaru of Des Moines offers an extensive inventory of Subaru auto parts in Des Moines, Iowa. Our experienced staff can help you locate hard to find Subaru car parts and accessories.
Visit our car parts department, located at 9625 Hickman Rd, or fill out our convenient online parts order form. Check our site often for current specials on auto parts and accessories! Want to personalize your vehicle? Increase it's performance? Improve fuel-economy? Our parts department is the place to go! Our professionals have on hand, or will work to find, your needed Subaru part.
While you are here, please take a look around the rest of our Des Moines Subaru virtual dealership. Be sure to browse our online inventory of new and used Subaru cars in Des Moines and keep abreast of the latest models and improvements.
**I
f you already know the name or inventory number of the Part you need, please use the order form below to place your order.**
    - Upon receipt of your order, a Parts Specialist will contact you to confirm your order and pricing.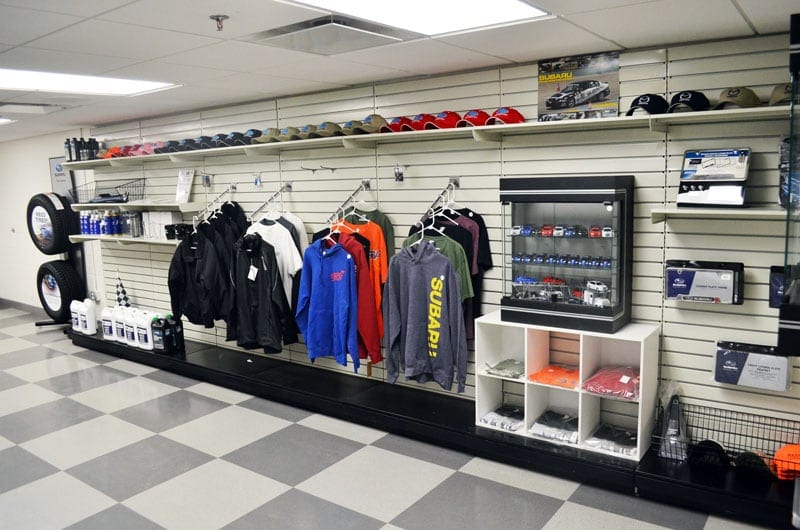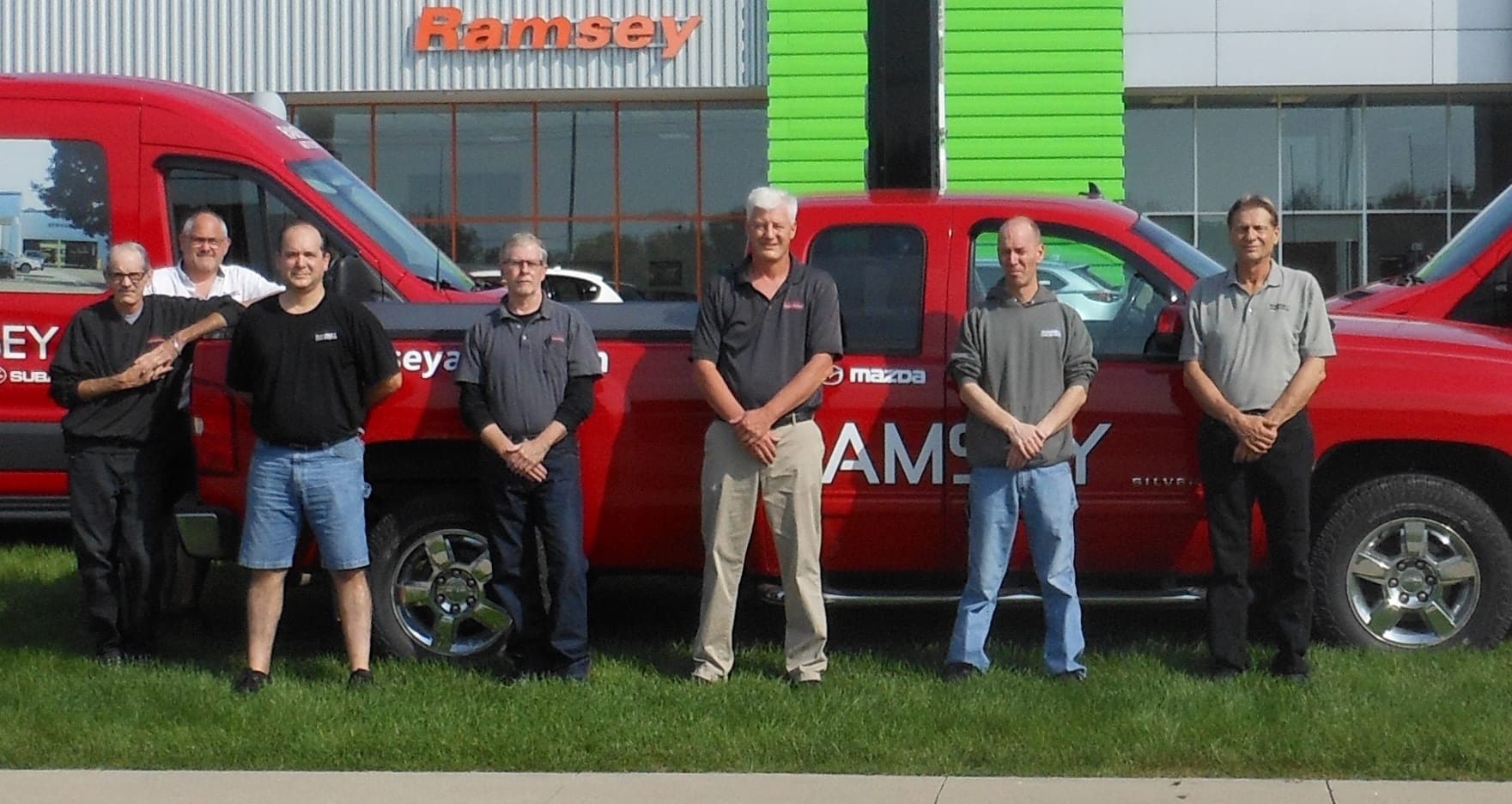 The Ramsey Parts Department Team
(from left to right)
Jim Schneider
jschneider@ramseyauto.com

Jerry Wilson
jwilson@ramseyauto.com 
Brian Fraizer
Rick Campbell
rick.campbell@ramseyauto.com
Vince Bobenhouse
Parts Department Manager
vbobenhouse@ramseyauto.com

Erik Palmer
epalmer@ramseyauto.com

Parts Request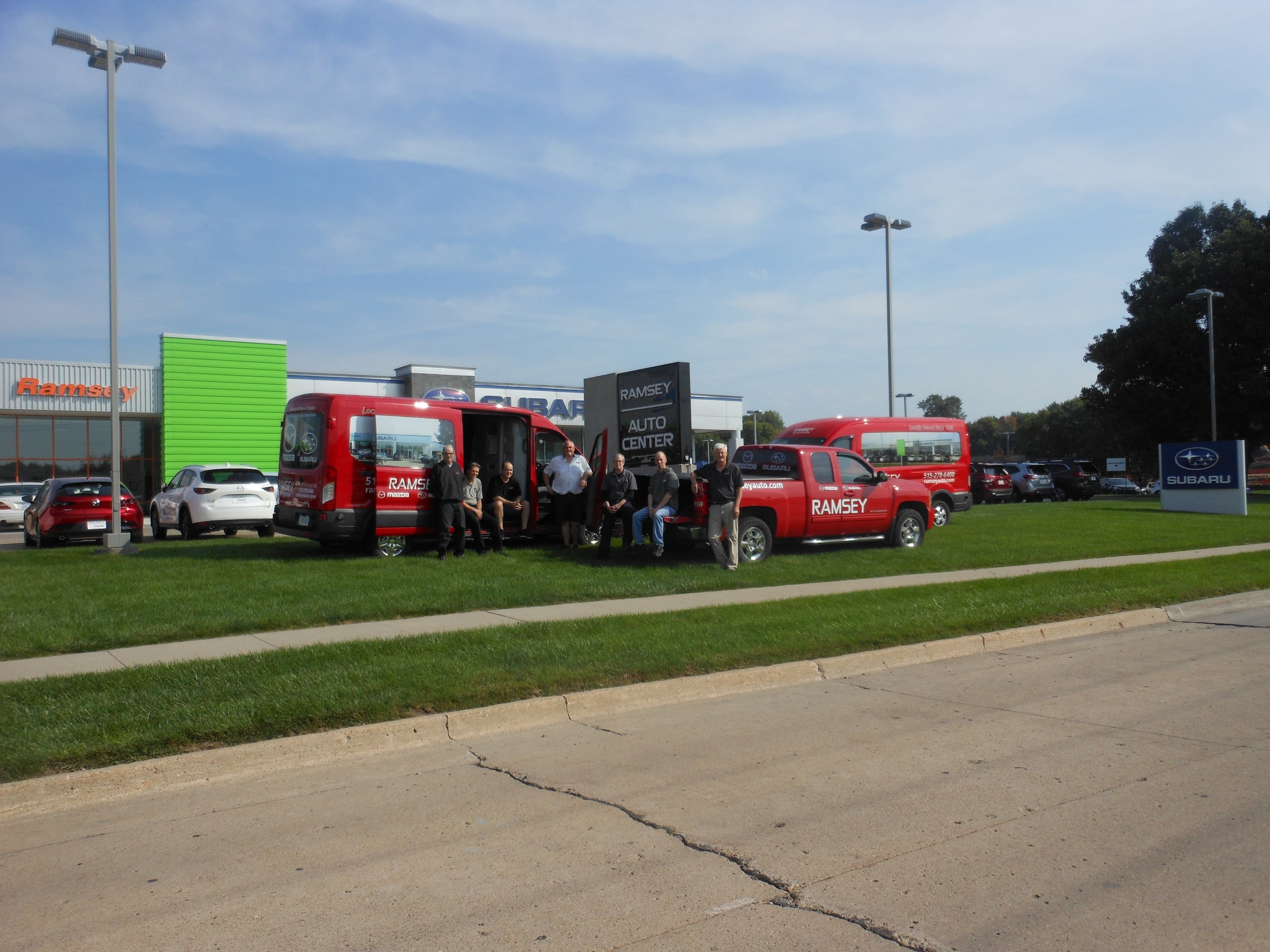 Our Fleet of Parts Trucks
Hours
Monday

8:00AM-6:00PM

Tuesday

8:00AM-6:00PM

Wednesday

8:00AM-6:00PM

Thursday

8:00AM-6:00PM

Friday

8:00AM-6:00PM

Saturday

9:00AM-1:00PM

Sunday

Closed