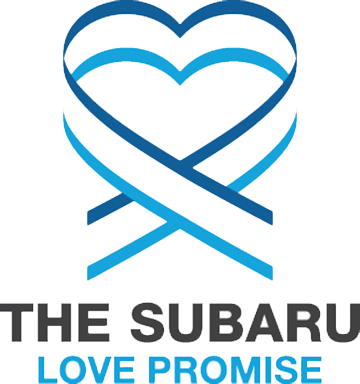 What is the Subaru Love Promise?
Subaru and our retailers believe in making the world a better place and the Subaru Love Promise is our vision of respecting all people. This is our commitment to show love and respect to our customers and to work to make a positive impact in the world.
How is Ramsey Subaru of Des Moines dedicated locally to the Love Promise?
Love Promise Stories from Ramsey Subaru of Des Moines
Subaru and Ramsey Subaru of Des Moines believe in making a positive impact on the communities in which we live and work. We uphold that belief through our Love Promise Community Commitment. Every month, we select inspiring stories from customers and partners from around our area who strive to support our collective commitment and feature them here
Food donations - Jordon E
My name is Jordon Elwell new to the Subaru family I own a food manufacturing business in Des Moines Iowa, monthly we raise donations and build inventory to send around the Des Moines metro to non-profits to homeless shelters/ camps. We are blessed to have business success and I believe in paying it forward and sharing the wealth within the community that supports us! Our Brands are Ginos Italian , Kramers salsa as well as many others and offer packaging services for non -profit and for profit adventures. We have went from 4 employees in 2016 to 28 in 2021! We thrive 10% of our net profit back into the community in many facets. When the food banks shut down last year we as a company stepped up and donated over 8,500 meal kits And helped the community with donating 150,000 last year . We are blessed and was to bless others !
---
Subaru Made AHeinz57 and Many Dogs' Day! - Sandy H
On a beautiful, sunny Saturday in October, our rescue, AHeinz57 Pet Rescue & Transport, located in DeSoto, Iowa, was invited to bring some of our adoptable animals and participate in the Subaru "Make A Dog's Day" event at Ramsey Subaru in Urbandale, Iowa. Wow did this event ever exceed our already high expectations. We were welcomed and helped with set-up and, because of social distancing needs, the dealership cleared out all but one of the vehicles in its showroom for us. We had plenty of space to spread out and showcase our animals. And, as a side note, everyone we encountered that day – Subaru employees, volunteers and customers, had on a mask! Ramsey Subaru was consistently busy throughout our stay with a steady flow of customers and we had many people stop by to inquire about our shelter's mission and, of course, pet a few dogs and snuggle some puppies. Our rescue adoption coordinator, Stacey, stopped by and held a mass adoption for an entire litter of puppies that had been selected and reserved earlier in the month. It was quite a moving scene for the Subaru staff and our own volunteers to see the joy (even through the masks) on the faces of the adopting families, especially the children. This event gave additional exposure to another litter of pups who were still available for adoption and, indeed, one lucky pup, named Two Bit, found his forever home at the Subaru event. At last report, little Two Bit is thriving in his new home. Another dog, Fancy, whom we rescued from a kill shelter in May, received interest and inquiries at the event and we are happy to report that she, too, has now found her forever home. Fancy was timid and shy when she arrived in May. She just needed patience, love and time to find the right forever family. Having public events to showcase animals of all types, such as the "Make a Dog's Day" event, goes a long way in helping those dogs who may not always stand out in the rows of kennels at a shelter. We had a special appearance by a puppy named Moxie, who was to be adopted within the next week. Moxie, weighing less than 2 pounds, arrived at AHeinz57 as a days-old pup on September 9, along with her littermates and mama. Moxie had sustained a traumatic injury to her back, left leg as it was severed and badly swollen with infection. We were concerned about whether she would survive. The pups and mama were all rescued from a kill-shelter when their "time was up". We accepted the challenge of nursing Moxie and her siblings to health and helping Moxie get the surgery she needed, heal and then learn to maneuver on just 3 legs. Moxie's adoption was finalized on October 31 and she is thriving in her forever home. A number of people were curious about the little 3-legged puppy and we were proud to be able to explain that we frequently take on more challenging animals and do our best to give animals a second chance at a loving, forever home. It appeared the staff at Ramsey may have been surprised to learn that a number of AHeinz57 volunteers drive Subarus. One long-time volunteer drove her 22-year-old Subaru with only 88,000 miles to the event. She promised she'd be back in the spring to trade as she believed, after seeing all of the beautiful new Subarus at Ramsey, it was probably time to trade up! Our day went by quickly. We were thrilled to learn at the end of the day that Ramsey Subaru employees had contributed donations for our rescue. They were kind to help us load the items into a volunteer's car for transport back to the rescue. We were also thrilled to be selected to be the recipient of $100 for every animal adopted during the month of October (maximum of $3,100), generously funded by Corporate Subaru and Ramsey Subaru in Urbandale. To accomplish this goal, we'd need to get 31 dogs and cats adopted in October. Our results were outstanding with a total of 86 dogs and puppies and 50 cats and kittens adopted during the month for a total of 136 animals being placed in forever homes. It needs mentioning that COVID-19 has placed challenges on everyone. It was evident that Ramsey is taking extra safety precautions and so is AHeinz57. It was much appreciated that Ramsey Subaru allowed a previously planned event to take place as planned and they took all of the necessary precautions to ensure that it was done safely, with lots of room to spread out and by setting an example with all Subaru staff wearing masks. The demand for companion animals has never been higher. With many families working and learning from home, animals provide companionship and love. Now is a great time to adopt and welcome an orphaned pet into the home. AHeinz57 is grateful to Subaru for its ongoing support of animals. With the financial support they provide, the visibility they convey and leading by example, they make it possible for more animals to be placed in loving, forever homes.
---